Experience a unique mountainbike and trekking adventure in the middle of one of the roughest and most stunning National Parks on the Northern Island of New Zealand. The different back to basic, but well-organised trips make it possible to explore this wonderful piece of nature in one or in a few days. Make the most of your trip trough New Zealand and check out this website for the most suitable trip for you. Hope to welcome you soon! Become a friend on Facebook allready: facebook/b-trekking
Btrekking – Experience the outdoors..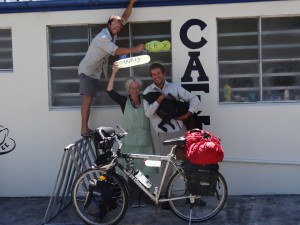 This Website is in progress, so it might not be perfect. For the first period, while I'm still in Holland, a few pages will be in Dutch. Trying to change that as soon as possible too.